Hougoumont Hotel
Location: Fremantle, Western Australia
Builder: Rain Projects
Photographer: Joel Barbitta
Status: Stage 1 Completed 2013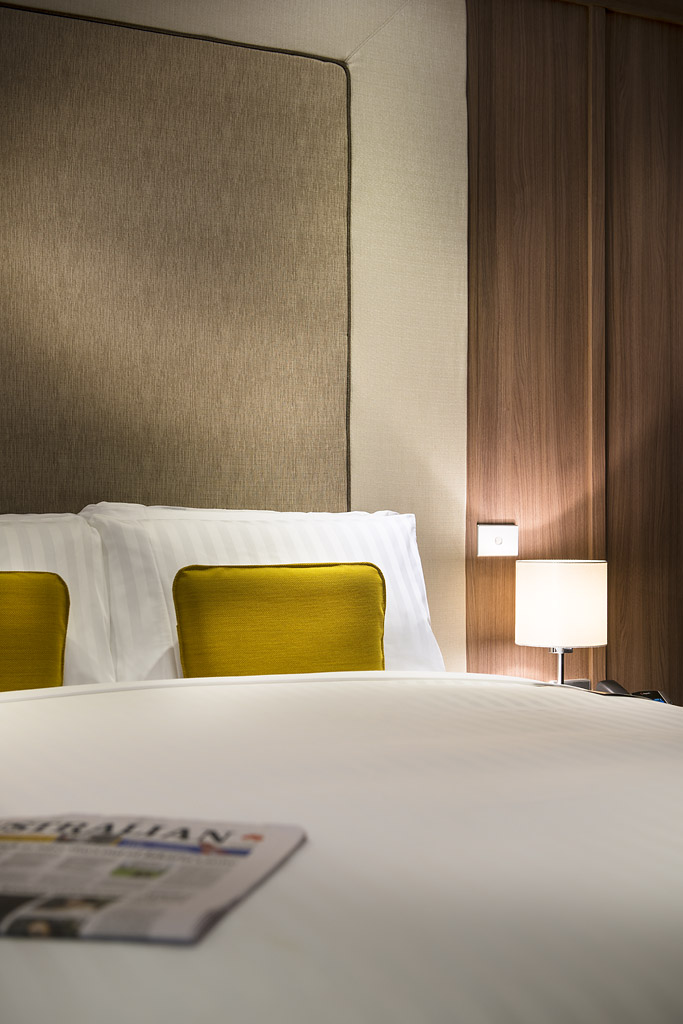 Matthew Crawford Architects took over this project from Alexander Planning Consultants who were the Design Architects up to the granting of Development Approval. MCA were the Project Architects beyond this, seeing the building through documentation and contract administration.
Located in Bannister Street, the Hougoumont Hotel offers luxury accommodation with thirty four rooms, a lobby lounge and small business centre in the heart of Fremantle's historic West End.
The site itself is historically significant as it was formerly the Duke of York Hotel, originally designed in 1901 by Talbot Hobbs, and later to become the Fremantle Club. As part of the current development, the original building was entirely refurbished and restructured to house the public and administrative functions of the hotel.
The new hotel accommodation extends out behind the original building and is stylistically juxtaposed to highlight the contrast between old and new. Rooms were pre-fabricated off site to benefit both speed of erection and to offer high quality finishes internally. The new facades reference local shipping containers and room interiors reference the timber lined staterooms of naval architecture.